Advertisement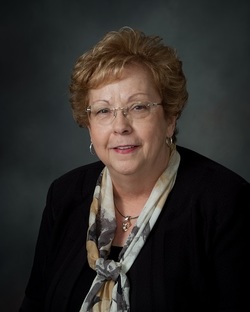 Virginia "Ginny" L. Lawson, a Lexington, Kentucky, native has been practicing law throughout the Commonwealth of Kentucky law since 1984. She holds Martindale-Hubbell AV Preeminent® rating (the highest peer rating standard signifying that the lawyer's reviewed peers rank her at the highest level of professional excellence for her legal knowledge, communication skills and ethical standards).
The National Law Journal
recently recognized her as on the nation's Top Rated Lawyers.
Although her personal practice is limited to real estate, business, and estate/probate law, her firm, Virginia L. Lawson & Associates, P.S.C., also handles cases in the areas of
bankruptcy
, family, and criminal law. Her real estate practice includes real estate litigation, contract formation and negotiations, closings, foreclosures, and brokerage representation. She counts many individuals, sole proprietorships, limited liability companies and corporations as her clients. Families use her services to help with planning their estates and probating their family wills.
Virginia attended Lafayette High School, Lexington Technical Institute,
Eastern Kentucky University
, and the Brandeis School of Law at the University of Louisville. After finishing her
undergraduate
business degree
with a major in real estate at Eastern Kentucky University, she worked as a REALTOR® prior to attending law school.
She has been active in the real estate industry in a variety of capacities, including representing numerous boards and associations of REALTORS®, real estate brokers, and
mortgage lenders
. A large part of her practice includes litigation defense for providers of
professional liability insurance
for real estate licensees. These cases have been before the Kentucky Real Estate Commission, the Kentucky Auctioneers Board, the Kentucky Real Estate Appraisers Board, Professional Standards Committees, District Courts, Circuit Courts, the Kentucky Court of Appeals, and the Kentucky Supreme Court.
As a member of the first Kentucky Bar Association Committee on Alternate Dispute Resolution, she is active throughout Kentucky as a mediator in real estate cases. She has extensive experience in consulting with other attorneys in real estate cases.
She has taught numerous real estate law classes for universities, colleges, proprietary schools, real estate foundations, state licensing agencies, and brokerages. Ginny developed and taught for a number of years pre-license classes for Eastern Kentucky University. In addition to teaching, she is the author of seven books:
Kentucky Real Estate License Law Handbook, first and second editions;
Don't Let Wills, Estates and Trusts be the Death of You
;
Kentucky Real Estate Law; Sales Contracts for the Real Estate Professional; AMP Real Estate Exam Preparation; Kentucky Real Estate License Law Tutorial;
and
Law of Agency
. She writes articles appearing in newsletters, trade publications, newspapers, and journals about legal aspects of real estate, including agency, anti-trust, fair housing, disclosure, risk reduction, and contracts.
---